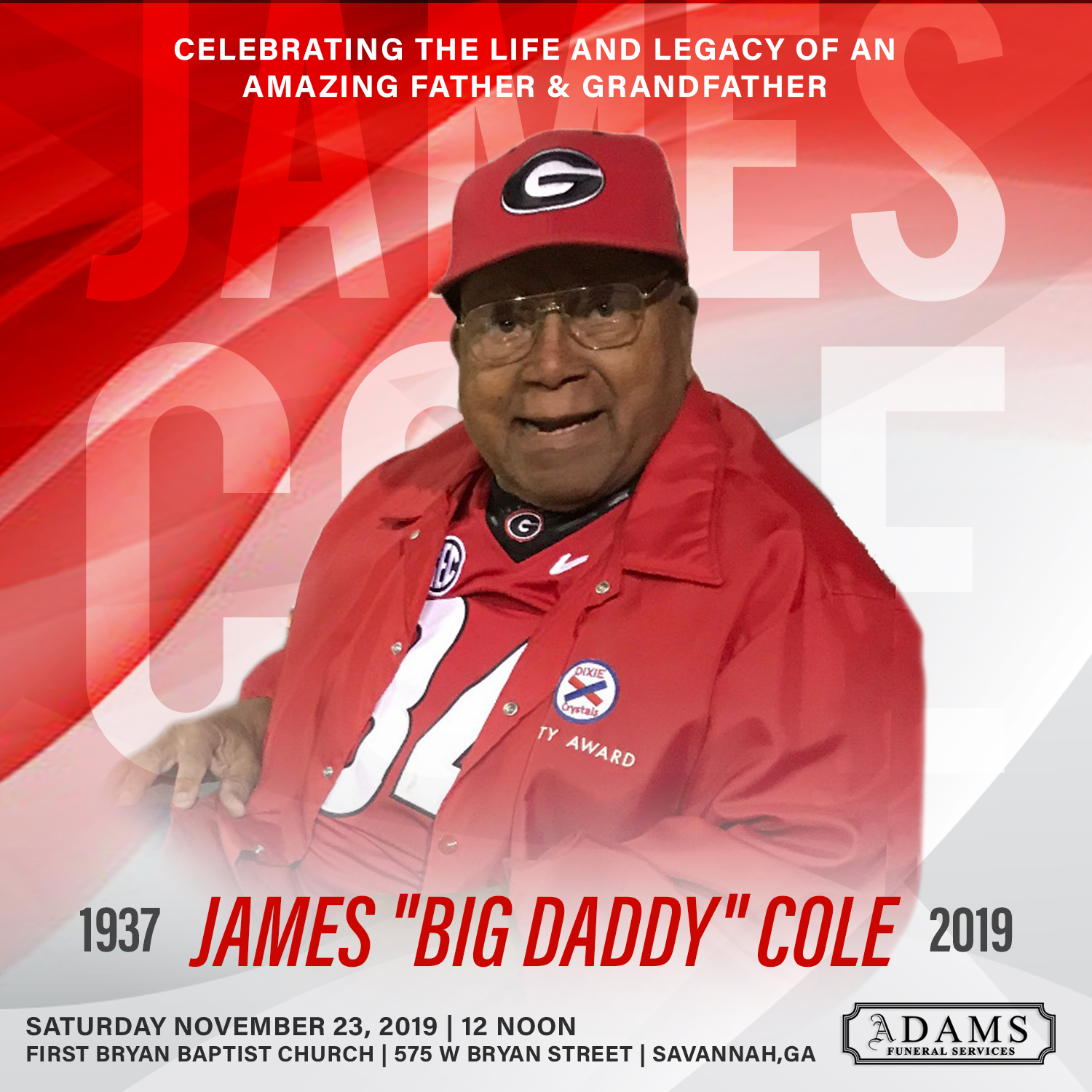 Mr. James "Big Daddy" Cole
It is with our deepest and profound sadness that we announce the passing of Pastor Yolanda's beloved father, James "Big Daddy" Cole, who passed away Tuesday November 19, 2019. Mr. Cole was a devoted Father, Grandfather, family member and Friend.
Pastor Yolanda Roberson and The entire Cole Family would like to express their sincere appreciation for the continuous outpouring of love and Sympathy.
Funeral Services will be held Saturday, November 23, 2019 at First Bryan Baptist Church (Savannah,GA) beginning at 12pm. There will also be a viewing at the church from 11am-12pm Funeral services are entrusted to Adams Funeral Home.